Phone Number: (662) 862-3104

Courses Taught:
English 11/Family Dynamics/Child Development/Nutrition and Wellness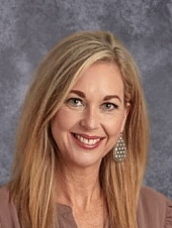 Mrs. Angie Moore currently teaches 11th grade English, Family Dynamics, Child Development, and Nutrition and Wellness. She is a graduate of Tupelo High School and received her B.A. in English at the University of Memphis and her M.Ed. in Secondary English Education from the University of Mississippi. She is a National Board Certified Teacher in Family and Consumer Sciences. She has been a teacher for 19 years and serves on the IAHS School Improvement Leadership Team and is the chair of the Family and Consumer Sciences Department. She is a National Board Certified Teacher. Mrs. Moore is also the assistant coach of the IAHS Cheerleading Squad and director of the IAHS Beauty Review.